SIMoNET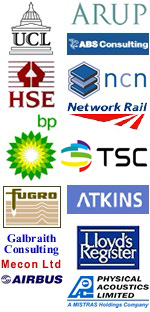 A joint venture between industry and government organisations, managed by University College London and Cranfield University.
Exists to facilitate communication between workers, researchers and all those interested in the field of Structural Integrity Monitoring and Non-destructive Testing.
Structural Monitoring of Offshore Wind Foundation Systems:
A 'Free' University-Industry Seminar for the Offshore Wind Energy Sector
Held on 23 September 2015, UCL, London, UK

Programme

UK BRAZIL Centre of Ocean Engineering
The UK BRAZIL Centre of Ocean Engineering is located at COPPE/Federal University of Rio de Janeiro, Brazil. It is intended to create synergy between British and Brazilian institutions involving both academia, and companies with interests in ocean related subjects, in particular subsea technology.